Complimentary Facilities Management Webinar
Avoiding the Potholes: The Secrets to Successfully Managing Your Pavement Assets
Friday, April 13, 2018 • 11 AM-12 PM ET
(10 AM CT, 9 AM MT, 8 AM PT)
Please join us and other facility management professionals from across the country for this complimentary facilities management webinar.
Pavement is one of the most overlooked facility assets of an organization. Although these assets do not generate income, a lack of proper planning and maintenance can have a significant impact on the financial "bottom line" of your business. There are many factors that play into the outcome of your pavement and asphalt projects. Even the slightest miscalculation can significantly reduce the life of your pavement systems, causing premature damage and cracking. Having a structured pavement program in place and understanding the critical aspects of a pavement construction project will help you "Avoid the Potholes" in your next pavement project. In this program, our industry experts will reveal the secrets to successfully managing your pavement assets.
LEARNING OBJECTIVES
Understanding how to determine whether your pavement is a candidate for repair or if it needs to be replaced.
How to prioritize pavement projects utilizing a condition index.
How to properly manage a pavement construction project.
How to ensure you receive a cross section with the lowest total cost of ownership.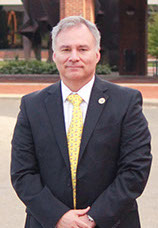 Sergio Pagés
Senior Vice President
Mr. Pagés has managed the development of multiple building envelope programs for a number of facilities across North America, encompassing a wide variety of industries, including automotive, health care/hospitals, schools (K-12 and universities), property management, government and non-profit organizations. As Senior Vice President he designed and implemented an engineering database system that incorporates the engineering services provided by StructureTec as well as information regarding the building envelope assets of its clients.
Tom Rea
Division Manager, Pavement Management Group
With over 45 years of experience, Mr. Rea specializes in civil engineering and pavement site work. As Manager of StructureTec's Pavement Management Group, Mr. Rea primarily focuses on surveying, evaluating, designing, drafting, inspecting, and testing of heavy civil construction projects throughout the nation. Mr. Rea draws from his significant experience to provide tremendous value in his programs.