Education Center
Welcome to Building Construction Technology Educational Center (BCTEC), a division of StructureTec, which offers training and professional forums, webinars, and roundtable dinners for facility management professionals.
Upcoming Forums
Join our team and other facility management professionals from the region for these one-day facilities management forums.
Locations
Richardson Civic Center | Dallas, TX | September 13, 2017
University of Louisville | Louisville, KY | November 1, 2017
Upcoming Webinars
Recent Webinars
Recent Event Photos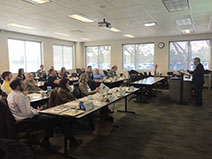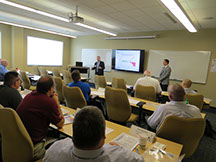 StructureTec is a building envelope, pavement, and roof consultant specializing in the waterproofing and restoration of existing building envelopes, roofs, pavement and concrete structures.

"We provide the best solutions"...